Trip To My Heart
Male from California. I love Britney Spears, enjoy photography of gorgeous places and good looking guys. I love listening to Pop music for the most part but I listen to pretty much anything.
Check out my Britney Collection website by clicking on the picture below.
It's Britney, bitch!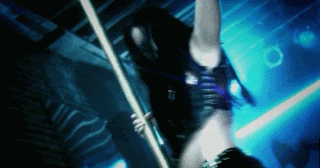 Following
yellowasian
taiwanhilton
rippedguys
ryanomg
caseymagnesium
awwrandomhotness
mattfatale
bubblegumbyotch
onlychrisevans
wtf-albumcover
did-you-kno
dnamagazine
radarhorse
tapthatguy-x-version
angelg92
tyleroakley
tkyle
sixpackcentral
6or7costumechanges
thegallagherboys
itsadamparker
hotyummydudes
fuckyeah-mattbomer
jesusto
slutmyfuck
floptina
davidrobert
slavesnake
tapthatguy
theeuphoricfox
dailycuteboy
legendarybs
heyaustindude
bjcg-nofriends
yeahbelinda
britneyspears
thatisveryhot
fuckyeahelectraheart
nbcparenthood
nickel-nickel-nine
nekcimenij
djl4117
justified
britneyspearsgifs
aaronmilo
babyjustbreatheonme
iluvchrisevans
jamie-dornan
matthew-statonbomer
modernfamily-abc
henrrydelavega
ohyeahcevans
itszaynbitchh
breaktheicee
thedaveywaveyofficial
dailydoseofrickymartin
jacksgap
flowerspearlsandprettygurls
manwiththemidastouch
fuckyeahmuscles
bonobos
e-mailmyheart
coreydylan21
hestheoriginal
finnharries
justbeforethestorm
bravenewboi
hellyeahwhitecollar
blahneyspears
fuckyeahbritneygifs
nikolajbitch
pierscc
britoholic
anddosomethin
epicpop
all-the-flashing-lights
icodeforlove
simonkillu
missamericandream
trollney
movinkindaslow
frankandoak
rippedlads
toxicindustries
iconicbritney
fuckyeahevansandgosling
spreasbrinty
theonlybrett
mallow610
muumuse
darrenhayes
bautizado
britneyvideos
justinshawnmorris
nomalley
nbcthenewnormal
crockerartmuseum
thesecretdiaryofjake
fuckyeahwhitecollar
electraheart
jordiekyle
belindaonline
mmmmmpapi
carpe-diem85
ahitlist
kaiocosta
breatheheavycom
onedirection
phuckyeahbritneyspears
almusaffir
whenyourebritney
godtidote
hidefpromo
hellyeahtrueblood
fallenforyangosling
tatof
ceceschmidt
bathandbodyworks
danieljay92
10milliondollarsmile
blakemcgrath
belindaupdates
fyeahpartners
helloradisco
iamthefaceofrebellion
britneytilltheworldends
wedontneedtotouch
georgevrs
mattbomerlove
fuckyeahcrazybritney
alexanderpompa
fuckingryangosling
halayuhrose
aarondiaz-world
musclelewis
iheartspears
welcometoexhale
johan-akan
neverleave666
celebswhocopybritney
britneyfans
fiyeroatheart
britneydiscography
andthenwefuck
britneysmybitch